Contact Details And
Info About The Webmaster
Thank you for visiting Insurance-Leads-Advisor.com
Contact Details
To contact us about questions you may have, suggestions, or comments, please use this form:
---
Or, if you want to call us here is our phone number: 415-892-3871.
Send mail to:
Attention: Brian @ Insurance-Leads-Advisor.com
39 Washington Street
Novato, CA 94947


If you want to learn about me, please keep reading...


My name is Brian Maroevich. I created Insurance-Leads-Advisor.com. A site that is dedicated to helping you get better quality leads and learn proven prospecting methods.
Bookmark this site, and come back often because there will be new updates and articles on the way!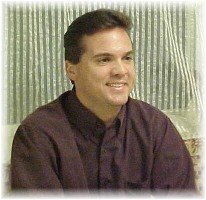 After getting my degree in economics I went on to start a a career in the insurance industry. I began as an insurance agent and wholesaler for a major insurance company.
During my tenure as a wholesaler, I quickly realized the advantages of becoming an independent insurance agent. Shortly thereafter I became an independent agent and continued with a successful career.
At this time my talents at selling were getting pretty good. I successfully sold where many could not.
During my career I realized that most agents where struggling to get new clients, leads, and referrals and I saw an opportunity to help agents and planners with their marketing.
I discovered that the best quality leads and the highest response came from the ads and letters that where easy to read and had benefit driven headlines.
As a result I quickly became a student of direct marketing. Ultimately I wrote and successfully sold a marketing course for insurance agents and financial planners.
Several years later, I am now an accomplished entrepreneur, copywriter, and direct marketing expert.
I now teach, consult, and sell valuable marketing information on how to market and sell more insurance and financial plans.
I also consult with businesses outside the industry on how to grow their businesses using unique direct marketing and other little known promotional techniques...marketing courses, telecommunications, lists, legal expense plans, insurance, books, and more.
If you have any feedback or ideas for articles, please let me know.
Brian Maroevich
Author, Million Dollar Prospecting Letters



www.Insurance-Leads-Advisor.com
© 2004-2009 Brian Maroevich, All Rights Reserved.