Read Insurance Selling Tips and Contribute Your Own...
Your Insurance And Financial Planning Sales Techniques Resource Page
Review your fellow agents and planners best financial planning and insurance selling tips and see if you can incorporate them in your sales appointments...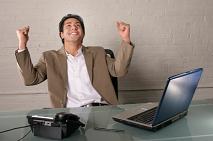 But before you do that, please make a contribution by submitting one or two or your own sales techniques.

There are no bad ideas or techniques. Even if you are just starting out you have an insurance sales tip or two that even the best sales pro on the planet may have forgotten. Your fellow agent and financial planner sales tips are below.

Break out your selling tips now and help build a killer insurance and financial planning resource page...
What Is Your Favorite Sales Tip?
Do you have a favorite sales strategy that works for you? Maybe you have a 'one-liner' that you get a good response from. Or, maybe you have an entire script? Why not share it with your comrades on the front lines?
What Other Insurance And Financial Pro's Have Said
Click below to see contributions from other visitors to this page...

---
Here's more insurance selling tips from an agent on the front lines successfully selling.
Recommended Article: Insurance Sales Training
How To Make Money Selling Insurance.
Insurance Marketing Strategies.
Copyright Insurance Leads Advisor