The Truth About Whole Life Insurance Leads!
Finding online providers of whole life insurance leads is simple. But what is difficult is finding a good quality whole life lead from these companies.
If you do a search for whole life leads you will find many websites offering them.
But whole life insurance leads are not easily generated because most people who are searching for life insurance are mostly looking for life insurance in general. If they have heard of a product, it's most likely term life insurance.
In other words, most people don't know what whole life insurance is. When they are looking for life insurance online, they are typing 'life insurance' and 'term life insurance' more often than 'whole life insurance'.
Here is an example of what people are looking for, based upon what they are typing into the Google search engine:
As you can see, most people are typing in 'life insurance' or 'term life insurance'. To be honest, there are more searches for 'whole life insurance' than I thought. But I am guessing that some of these searches are from agents. I could be wrong.
Anyhow, whole life insurance leads are costly to generate online and offline. So, if an online or offline company is generating whole life insurance leads consistently be very careful. Ask them how they are generating them, if they have a sample website, any references, and if they are exclusive whole life insurance leads.
Since there are far to searches for whole life insurance to accommodate the number of competitors, the cost per whole life lead is going to be significant. You can expect exclusive whole life insurance leads to be in the range of $24 - $30 or more.
I recommend buying real time life insurance leads, or regular life insurance leads, and selling a term life insurance policy (unless they have their hearts set on whole life of course), and generating your own life insurance leads.
You can always follow up with your term life insurance clients and sell a whole life insurance policy or a final expense policy.
Look, the fact is, most people don't trust insurance agents as it is, and they really don't want to write a huge check to someone they don't know. You have to establish trust, and frankly, they have to like you. So if you think you can close a whole life insurance policy on a lead that you bought from an online company, good for you. You may have to go through 10, 20, or even 50 of them before you do. If you can close 1 in ten whole life insurance leads you are a rock star!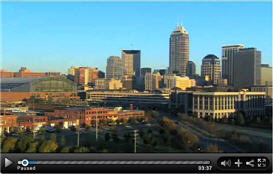 A Helpful Insurance Closing Tool?
You might want to consider a tool that can help you sell it. Whole life insurance is not an easy sale and can have a long sales cycle. New technology may be able to help you. There is a company called Webprez that provides videos on this subject and it is totally geared toward helping you sell your prospect.
The way it works: When you are talking with your prospect, instead of asking for an appointment or going for the jugular, you can include one more step. Ask them to watch a video on whole life insurance.
The cool thing about Webprez is that you are notified in email once your prospects watches the video. At this time you can call them, and this is where you can open up a more thoughtful dialogue rather than trying to sell something.
Another alternative is to work the back end using alternative methods. Read this article in it's entirety, or skip to section titled, Three Lead Generation Alternatives To Consider: The Back End.