Get Free Life Insurance Leads That Will Build Your Client Base Fast!
Free life insurance leads -- The brutally honest truth and how to Really get them...
There are very few insurance companies that are going to hand over free leads. You have to prove yourself, and often you have to sign a contract and become a 'captured agent'.
There are some companies out there that will give new agents leads. They are hard to find. However, in my experience, the lead quality is very low because they are focused on getting their products created and sold by agents, not in lead generation.
The costs involved in generating a qualified life insurance lead is very high. Especially offline. The mailing houses that are still selling direct mail mortgage life insurance leads, for example, are working off of tiny response rates, and small margins.
So, from their point of view, why would they hand over leads unless they know you are loyal, can close, and are going to stick around?
Secondly, many insurance companies or agencies have control of their leads and can cut you off at anytime if you were lucky enough to get free leads.
That's why I've seen many agents start on their own campaigns, or use tip #2 below with great success...
If you know of any agents getting free leads without any obligations, let me know. I would love to hear about it.
Free Life Insurance Leads Tip #1: Go to an insurance wholesaler and ask for their orphan leads. They probably already have someone they are giving them to, but you never know. So, you have nothing to lose. Ask them to provide you with a few orphan life insurance leads and you will prove it.
You have to sell the insurance wholesaler on why they should give you a test run.
Free Life Insurance Leads Tip #2: This is an underrated prospecting alternative that will get you lots of exclusive free life insurance leads. Take advantage of it! Go to a Property Casualty broker or agency and ask them if they are interested in a joint venture. Generally, Property Casualty agencies are not very good at following up on their commercial, homeowner, and auto insurance clients. So this can be very lucrative. I know of agents that only work insurance and financial planning leads from Property Casualty agencies and do very well.
The best results are from marketing financial and estate plans, but some are just getting free life insurance leads as well, and are very happy with their situation.
Negotiate a split on all sales, and to give it a test run.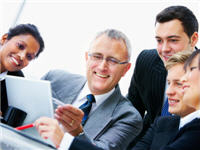 If you are a Property Casualty broker, you can go to other insurance agents, life insurance agents, and financial planners and negotiate joint venture as well.
A great way to get the ball rolling is to show your potential joint venture partner a direct mail lead generation piece that you can mail to their client base. A really good one can be created instantly at a postcard company like Postcard Mania, or a similar company. All you have to do is ask them to create a sample card for your life insurance, property casualty, and financial planning program (make sure it's a reply card lead generation postcard), and show it to your potential joint venture partner.
A potentially better direct mail lead generation piece would be a sales letter. You can have an introductory letter written for you by a copywriter, put it on your potential joint ventures letterhead with their permission, and show this to them. Again, make sure it's has a return reply card or have a very specific lead generation mechanism.
A follow up system that includes a letter from the joint venture partner endorsing you, and then following up with an introductory letter would be ideal.
Since your potential joint venture partners like to be in control, just ask them for their BRE permit, and direct the leads to their office. In addition, show them a follow up report that you will submit to them every week or two. You may want to pay for the first mailing, and then negotiate a split after that assuming you are getting a good return on your investment.
As a result of showing them how well prepared you are, you will certainly get one or two joint venture partners out of your efforts. Why spin your wheels going after one prospect when you can spend the same amount of effort generating free life insurance leads from someone else's client base?
After you prove yourself to your joint venture partner, ask for permission to mail an introductory letter to all the new clients they bring every month. A new client can be much hotter than an older client because they are excited about the relationship, and more likely to buy more products and services. In direct marketing circles, these new names are called 'Hotline Buyers', and they are the 'hottest' names.
Free Life Insurance Leads Tip #3: The third way to get free insurance leads is to go to the online internet life insurance leads and ask them for sample leads for you to test. In fairness to them, they may require a small investment in their leads but they should be able to give you bonus leads for first time buyers.
Free Life Insurance Leads Tip #4: The last way to get free insurance leads is to create your own lead generation system. I recommend this because you have more control. Offline strategies are costly, but very effective. But since we are talking about free life insurance leads, you should build an insurance lead generation website. It will cost you a bit for hosting, and some time for content creation and search engine optimization, but if you do it right, you can get a very high return on your investment.
After you get the ball rolling, you can reinvest your profits in more advertising and online lead generation efforts.
Once you get comfortable, then you can create an annuity leads program. Or, if annuities are not your thing, you can try a mortgage life insurance leads campaign, financial planning (best way to generate leads), and other products and services.