Insurance Mavericks Review!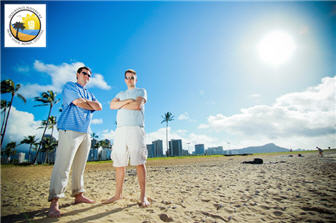 The Insurance Mavericks came storming into the insurance industry with all marketing guns blazing and instantly generated a loyal following of insurance agents and financial planners.
The Mavericks, Brett and Ethan, have a background in direct response marketing and sales. They combine their solid grasp of direct response marketing and and cutting edge online marketing techniques to help insurance agents and financial planners get more clients in the door.
But every time a new 'guru' jumps into the insurance industry claiming they have the 'Goose that lays the Golden egg', you can hear a collective groan from agents and planners around the globe.
So let me help you figure these Mavericks out: Scam or Lead Generation Powerhouse? I am leaning toward the latter for now. I've seen their marketing at work and I am impressed...
The Insurance Mavericks are using everything from postcard marketing to online video to generate term insurance leads, long term care leads, financial planning leads, business insurance leads, and whole life insurance leads.
They have several Insurance Mavericks products that help agents penetrate the senior market, business to business market, and they have do it yourself, proven life insurance and property and casualty insurance lead generation material.
Their newest insurance marketing and lead generation program is a 'done for you' system that delivers whole life insurance leads on an exclusive basis. They are licensing it out to interested insurance agents and financial planners.
In addition to these lead generation and insurance marketing courses they have an insurance sales course.
I have not reviewed the new whole life insurance lead generation product but I can say that their long term care lead generation course and their insurance marketing course is pretty good. And the price they are asking is fair.
The Mavericks are on the cutting edge of insurance and financial planning lead generation and marketing (did I mention they have a Live show every week?), and they are worth your time to study and potentially invest in. You should at least get their lower priced courses to see what they are all about, and then when you test their programs and have success spend more money and either give the Insurance Mavericks whole life product a run, or get into their membership that has most of their top products and other membership features available for a low monthly fee.
I do have one complaint. When they first burst onto the scene they were very good at getting back to us when we had questions. But now that they are deep into the industry now and have hundreds of agents and planners to work with, they are not as good at it anymore. And they have been inconsistent in sending updates and fulfilling our requests which are quite simple in most cases. So I am not happy with that. But you might have a different experience.
Let me know the results you are getting and your opinions on this by contacting us now.